It's all you need for an arty farty felt-tip party!
by I Love Mel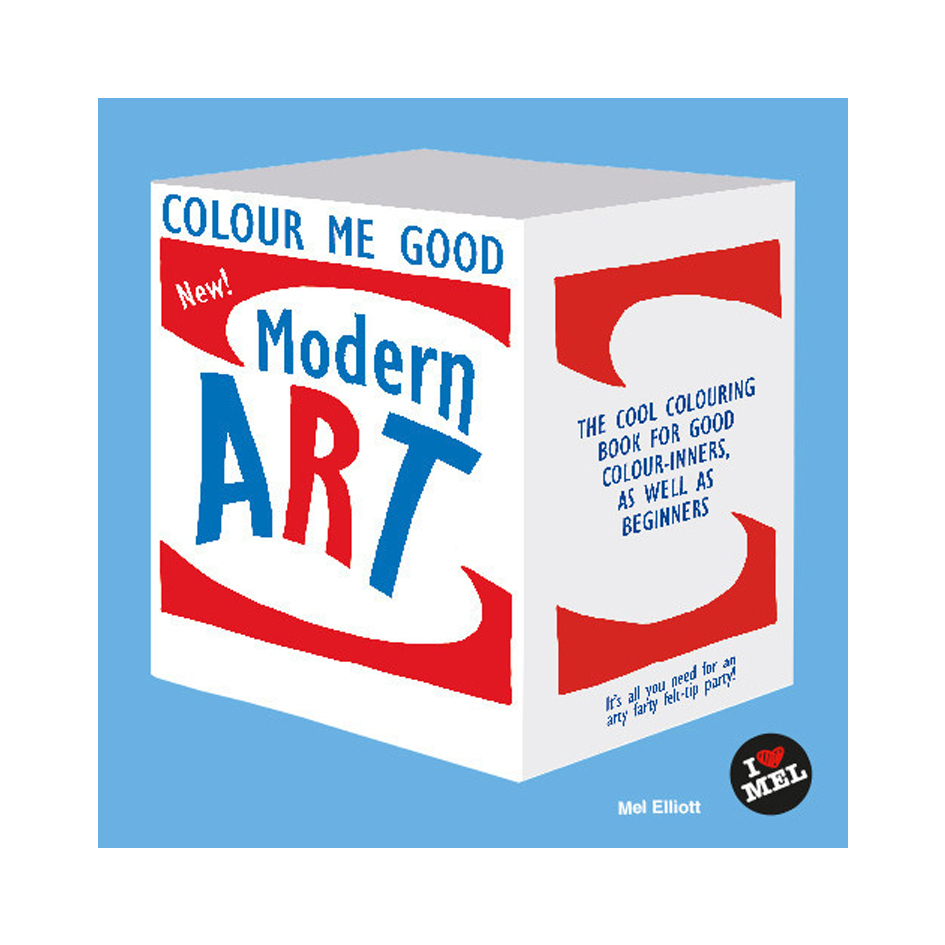 {"product-489":0}
PRODUCT DESCRIPTION

Modern art is a wonderful and varied thing, isn't it? This Colour Me Good colouring book is for those of you who just can't get enough of modern art. It's not one of the easiest things to understand, and to the casual eye many of the sculptures featured in this book will seem strange and maybe pointless... Colour Me Good Modern Art encourages you to think about them while you're colouring in and realise there is a lot more to it than just throwing some things together and calling it art!

This book celebrates some of the sculptures notorious for changing the way the world looks at art, and some of the people behind the scenes in modern art as well. All of them are just waiting for you to apply a bit of colour!

Use this mega brilliant colouring book and your favourite felt-tips to colour in drawings of iconic sculptural pieces and some of the art world's most famous faces.

This is all you need for an arty-farty felt tip party!
SPECIFICATIONS

Featuring:
Gilbert and George, Sarah Lucas' Au Natruel, Frank Lloyd Wright's Solomon R Guggenheim Museum, Jeff Koons' Balloon Dog, David Hockney, Andy Warhol's Brillo Box, Tracey Emin's Terminal 1 and My Bed, Gavin Turk's Nomad, Marcel Duchamp's Fountain, Grayson Perry, Jake and Dinos Chapman's Sex, I, The Tate Modern, Frida Kahlo, Salvador Dalí's Aphrodisiac Telephone, Miranda July, and David Shrigley's I'm Dead.

This colouring book contains 16 colouring pages of black line drawings by Mel Elliott for you to colour in.
It's all you need for an arty farty felt-tip party!
by I Love Mel