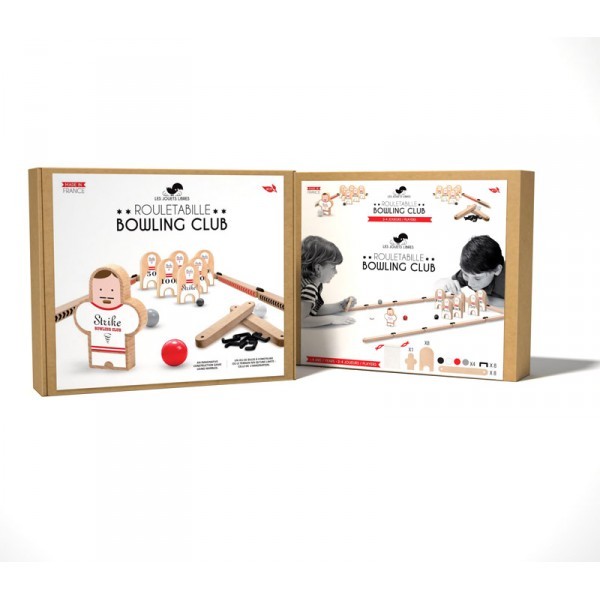 {"product-498":0}

Strike Bowling Club is a wooden track circuit for marbles. Your child will need to build the track. The designer created a system of rounded track sections which makes it easy to change layouts. Attach the stickers on the wooden pieces to make the characters and goals.

Ideal to play with friends after school or as a family on Sunday afternoons. You can always find time to have fun with RouleTaBille !

Comes in a cardboard box designed to make it easy for children to put the game away after playing. All game's pieces come in three organic cotton bags to carry the game with you.

Watch the fun video in the image-line

Product Specification:
24 clips, 10 stickers, 8 marbles*, 2 wooden characters, 10 wooden tracks - 24 wooden bowling pins. Does not include instructions.

* A note about the marbles included in this family game. These marbles are manufactured by the last traditional factory in EU. The manufacturing process of the marbles and the machines are from 1940. The company has been labelled "Business heritage alive"
People who bought this also bought